February 20, 2016
@ The Boot & Saddle
Nixon's Head's
The Magnificent Seven
Details to come...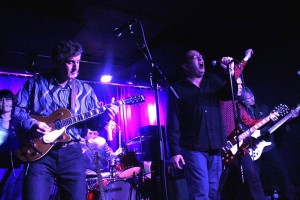 vs
It's a Nixon's Head album! No, it's a Donuts album! Actually, it's both: a double-CD containing full-length albums of new material by each band. Operators are standing by for your order here! Also available through CD Baby, Kool Kat, eMusic, and iTunes.
Hear new songs from Nixon's Head and The Donuts here!
Everybody Wins!
The March 20th record release showdown for Nixon's Head and The Donuts at the Boot & Saddle was a smash! The house was packed. The joint was rockin'. Much ass was kicked. Thanks to all of you who made it out or otherwise supported the show, including fine write-ups here, here, and here.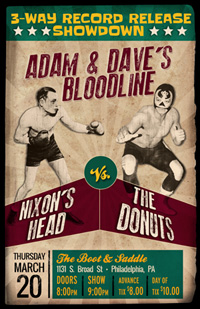 What Do Punks Do on Holiday?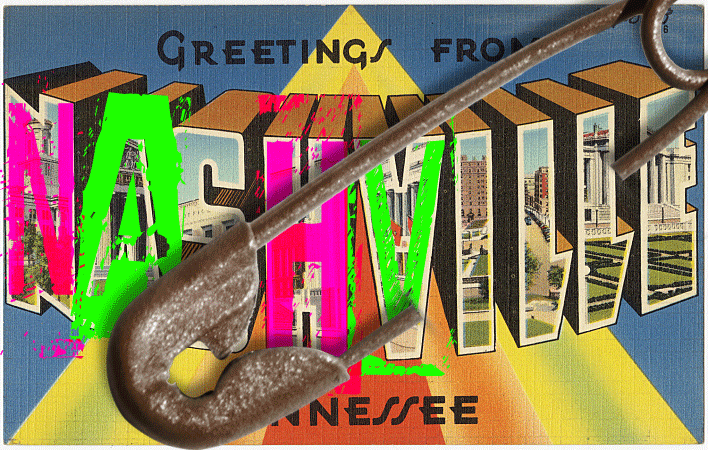 Click Nashville safety pin postcard or click here to find out.

Fanboy Video for "Paul Rudd"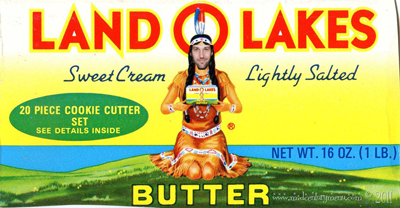 A suspected Nixon's Head intimate has set "Paul Rudd," a leaked track from the band's March 2014 release, MOd!, to adorable stills of the actor and his fans. Click Land O Rudd image or watch video here.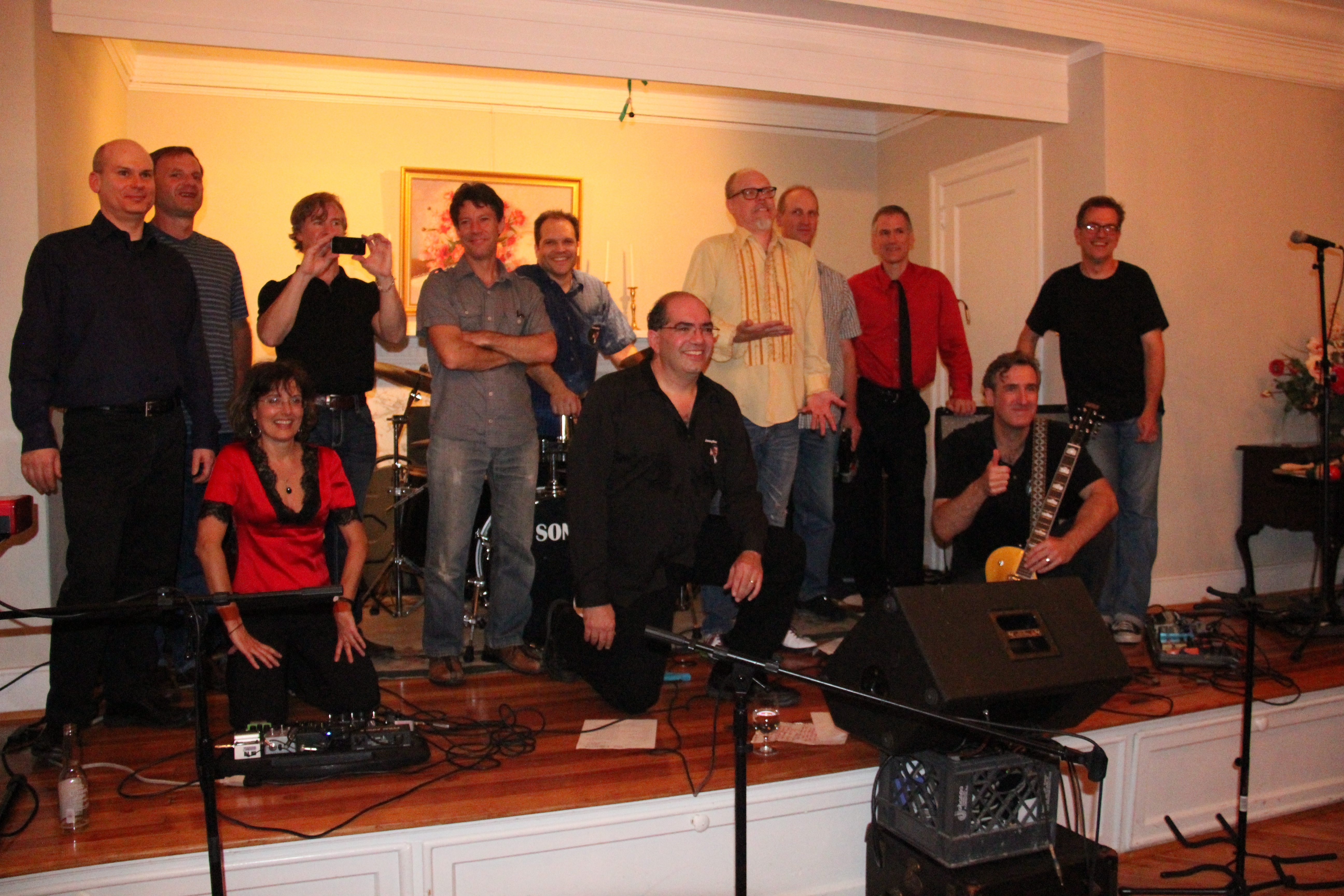 In mid-October, almost anyone who's played in Nixon's Head traveled from all points in the US for a surprise bash for the four current members born in 1963. Covered in depth on the Nixon's Head Facebook page...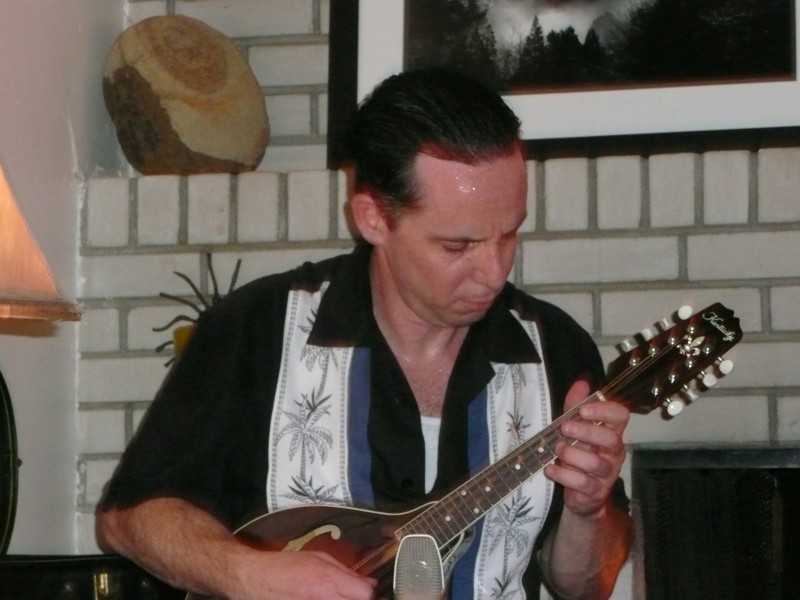 Our friend and Nixon's Head guitarist Jim McMahon passed on October 8, 2013. We hope the following "24-string salute" and link to one of the final recordings Jim did with the band does some justice to the man. Read more...
Send your comments and questions here. Look hard enough, and you may find some special treats!